Join us for Spring College Days, March 30-31, 2017!
A registration form must be received for each person (including sponsors/children/parents). Registration may be completed by calling 1-877 MY-CROWN. Check-in at 2 pm on Thursday, March 30, 2017 at the front entrance of Crown College.
Experience
A distinctive Christian college
The highest academic standards, with a Bible foundation
The Crown School of Trades & Technology
Our beautiful campuses, 200+ acres located in the foothills of the Great Smoky Mountains
Thursday evening dinner as well as "All you can enjoy" buffets for breakfast, lunch, and dinner on Friday.  All meals are included in the registration fee and are provided by our on-campus catering service, Pioneer College Caterers.
Free Crown College t-shirts for all high school juniors and seniors attending
A personal gift from Crown College for each attendee
Activity for our younger guests during afternoon sessions (Bible Story Hour and snack at the Crown Cafe)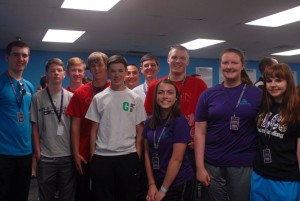 Register now for College Days!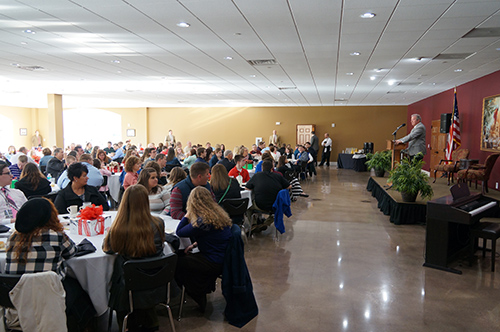 Speakers
Dr. Clarence Sexton, Founder and President
Vice Presidents, Administrators, & Faculty
Lodging
Dorms are available for juniors, senior high school or graduate students on a first come, first serve basis.
Special rates available at area hotels
Cost
$30 / person includes four meals, and admission to all activities.
Attire
Guests are asked to abide by college dress guidelines on campus.
Women: Modest dresses or skirts – no slacks, please.
Men: Casual trousers and collared shirts – no shorts, please.
"Early Bird Special"
Any guests wishing to arrive on Wednesday will be given a special coupons to visit various Smoky Mountain venues at a discounted price for Thursday morning. Guests arriving on Wednesday are invited to attend the mid-week service of Temple Baptist Church starting at 7pm.  Check-in will follow immediately after the service in our gymnasium on the campus of Temple Baptist Church.
For more information, please contact the admissions office at 865-938-8186.